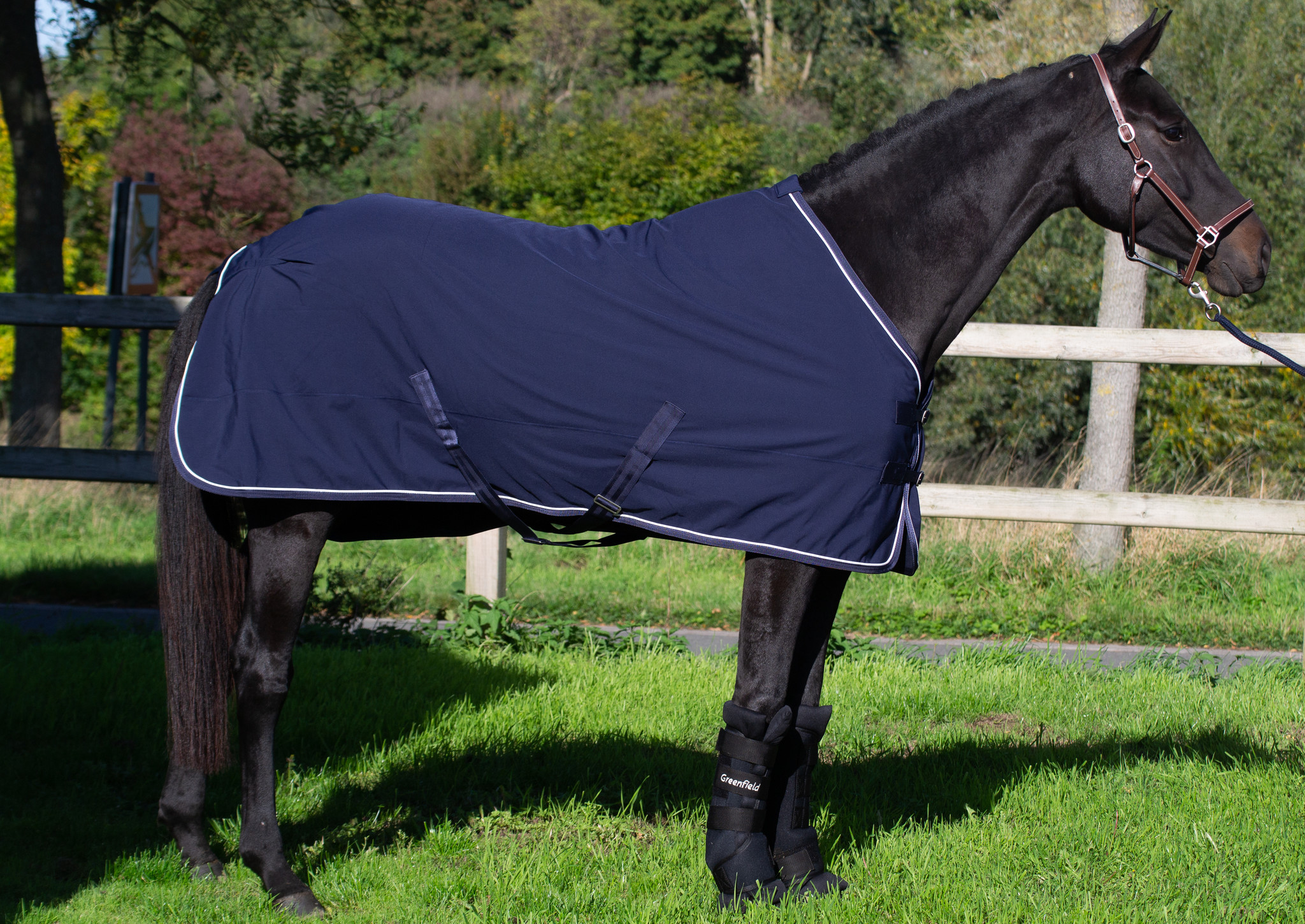 New product: the Softshell rug
Discover our new musthave!
The Greenfield Softshell Rug is an unique rug that can be used during transport, at the stables after work.. It's made of softshell on the outside (so shavings can't stick to the blanket!) and a quality fleece on the inside. The rug is available in navy and black.