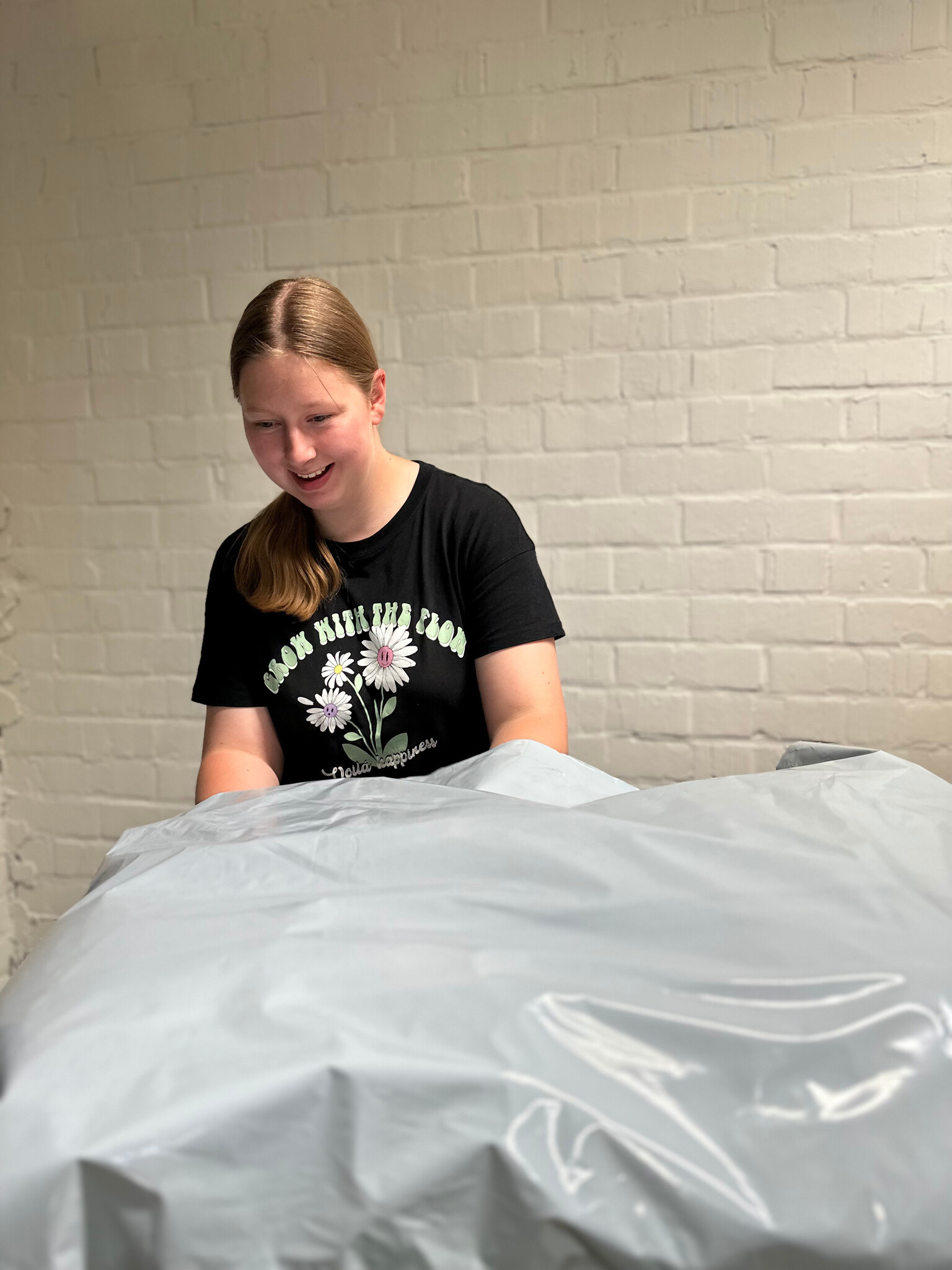 Internship at Greenfield
Did you know that students in need of an internship are always welcome at Greenfield? Marieke did her internship at our company last year! Curious about who she is and what her days as an intern looked like? Read it below!
My name is Marieke; I am 19 years old and originally from The Hague, Netherlands. Currently, I am a student at Aeres University of Applied Sciences in Dronten, Netherlands, where I am majoring in equine business management. I am currently in my second year and currently undergoing an internship at Greenfield. This internship spans a period of 7 weeks, and I am staying nearby at a stable through Airbnb. My workdays at Greenfield typically start between 8:00 and 10:00 in the morning and end somewhere between 4:00 and 6:00 in the afternoon. What makes my days so interesting is the variety of tasks and experiences. From conducting market research on customer preferences to packing packages and managing the webshop, my internship offers a wide range of activities.
My program, equine business management, comprises 70% business administration and is supplemented with subjects related to the equine industry, such as housing, public opinion, entrepreneurship, sustainability, and event management. Greenfield, the company where I am interning, is an excellent fit because they offer a wide range of products with extensive customization options for diverse target audiences.
My two major passions in life are horses and photography. I have been actively involved in the equestrian world for 11 years, starting my journey at a riding stable. I further developed my love for horses by caring for them and engaging in recreational activities such as groundwork, lungeing, and working with double reins.
I can highly recommend an internship at Greenfield to anyone! It is motivating to work in a company that aligns so closely with my interests.
If you are interested in interning at Greenfield and would like to learn more about the opportunities, please send us an email, and perhaps we'll see you soon!
Contact: [email protected]