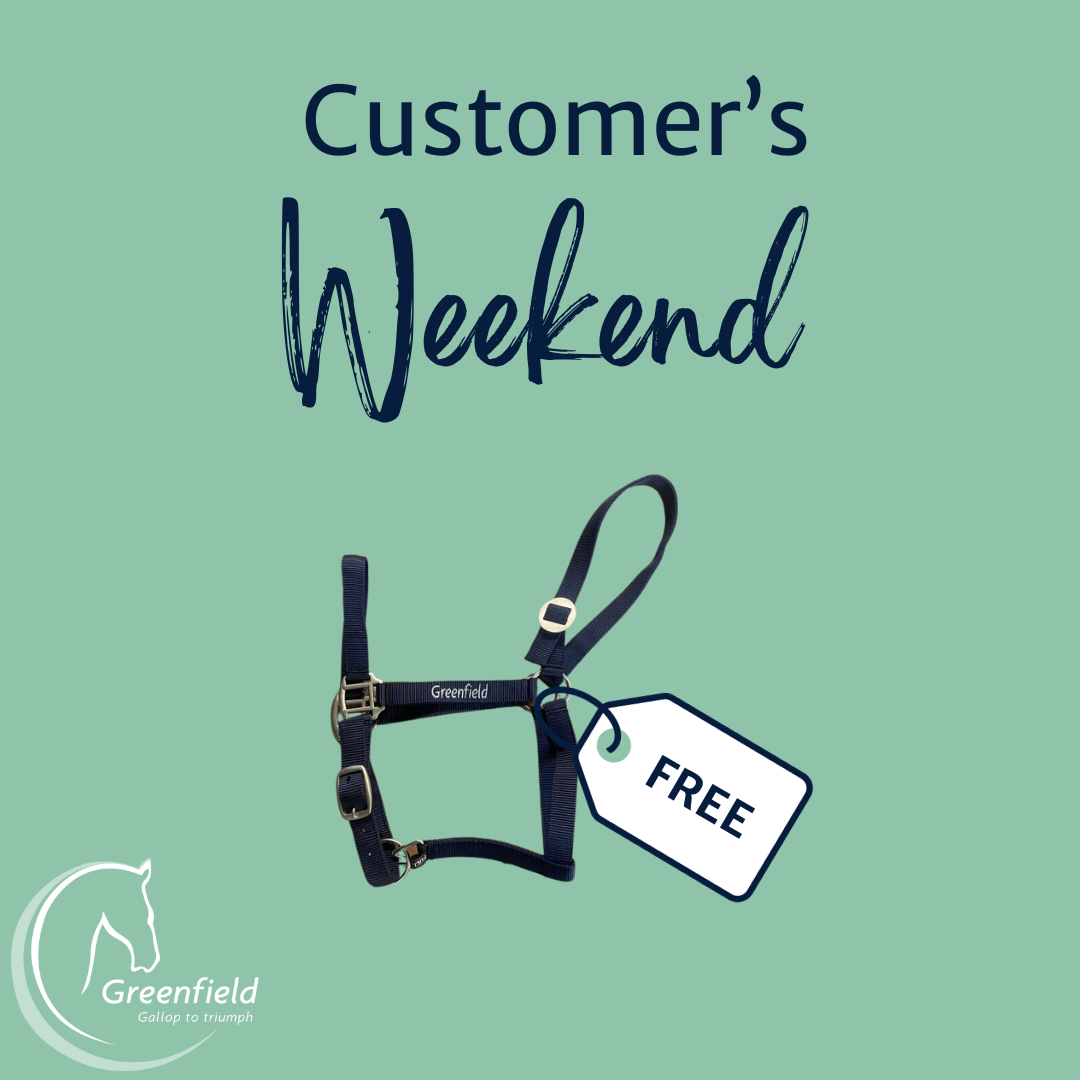 Customer Appreciation Weekend: Get a FREE nylon headcollar with every online purchase.
A Weekend Gift for Horse Lovers: Our Special Thank You to You!
Ah, the thrill of the weekend – a time for relaxation, adventure, and perhaps some online shopping. And this particular weekend, we at Greenfield have something truly special in store for you and your equine friend!
Have you ever glanced at your horse and thought, "You deserve a little extra"? We have! That's why, to celebrate Customer Appreciation Weekend, we've whipped up an offer that's too good to resist.
Order online between the 30th of September and the 1st of October, and treat your horse to a stylish nylon headcollar – completely on us. That's right! With every purchase you make, you'll receive a sleek and durable Greenfield nylon headcollar for FREE. It's our way of saying thank you for choosing us, for trusting us, and for letting us be a part of your horse's journey.
Shop through this website and you'll automatically receive the headcollar with your order.