Greenfield rider Marthe Van Gorp is sharing her favorite Greenfield product. So take a look and find out Marthe's favorite products.
1. Turnout rug 200 gram Black/grey
This beautiful turnout rug is completely waterproof. On top of that, you also have a possibility to attach a removable neck piece.
2. Leather headcollar with fabric
This headcollar is made from a high quality leather and finished with black braided nylon.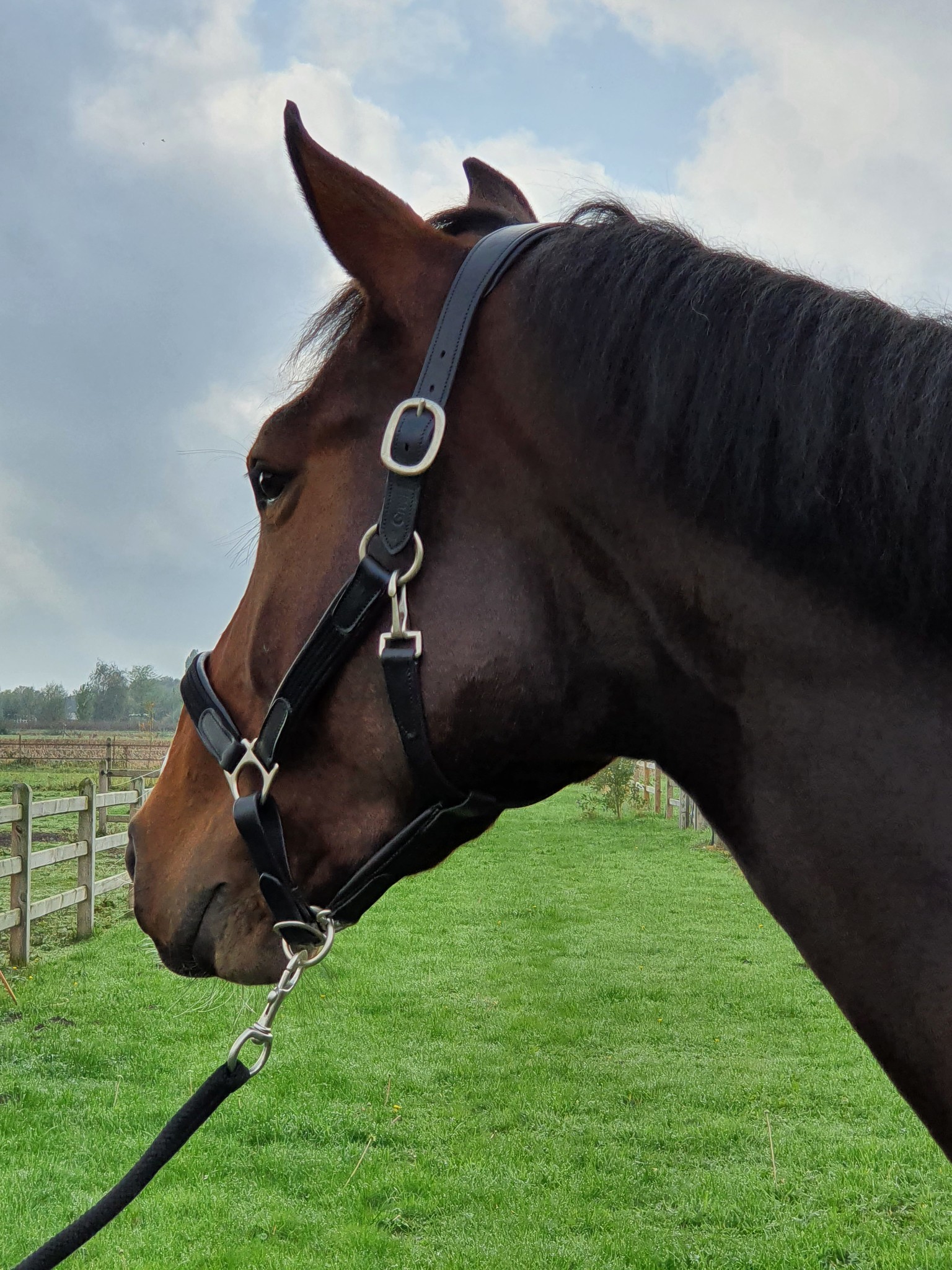 3. Saddle pad piping - grey/black-black
This grey saddle pad is made out of sweat absorbing textile. This means it's not only gorgeous, but also very practical. On top of that, it's perfect to personalize with your own logo or name.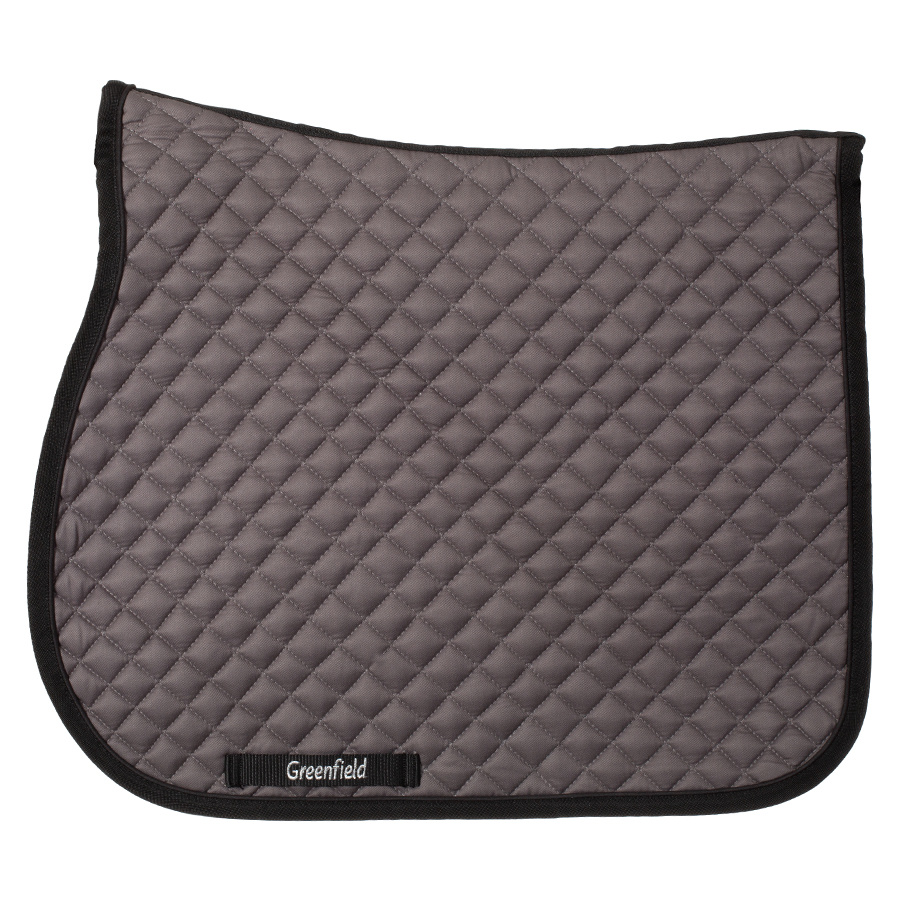 4. Thermo rug grey/grey-white/silvergrey
Thermo rugs must be the most convienent rugs to use. The best thing about them that they cool down the horse when the horse needs to cool down. But it also warms up your horse when te horse needs warming up. Besides that, with this blanket, the sweat will lie on top of the blanket.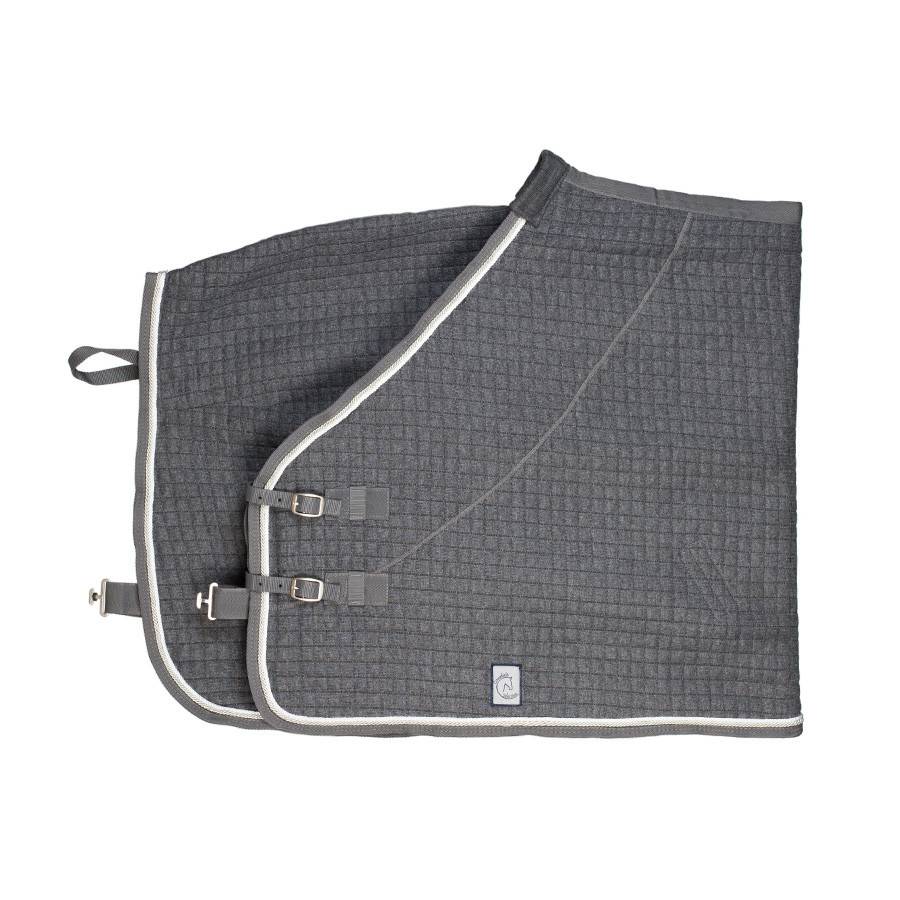 5. Stud girth with safety buck
This new girth is made from a high quality leather. As the snap hook is underneath a magnetic flap, it's much more safer while jumping. This way, chances decrease imensly that your horse will hook his shoes on the girth. Above that, the girth is anatomical which allows the horse more freedom of movement. 
So buy now or cry later!
You can shop all products on our webshop 24/7 or visit us in Duffel.