Incase, your not seeing the wood for the trees while ordering your embroideries. Read this blog and you'll have all your questions answered.
Step 1: Choose your articles
What do you want personalized? You can choose between saddle pads, rugs, flyveils, headcollars, clothing and much more.
Just put the articles you want embroidered (and are possible to embroider) in your shopping cart.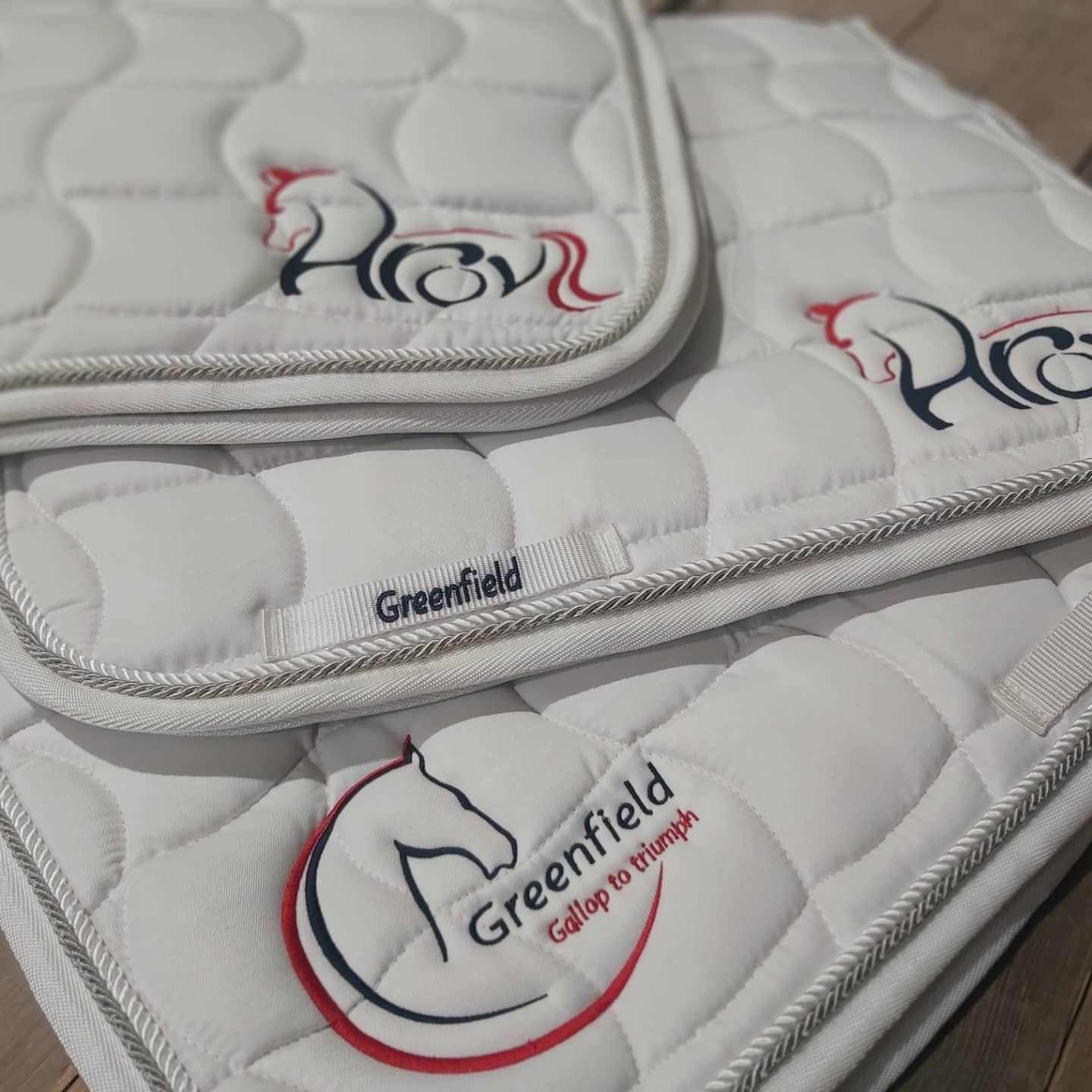 Step 2: Choose the embroidery
When you go to the tab 'embroidery', you can see all the possible embroideries. Just simply put your desired embroidery in your shopping cart. 
Don't forget to watch carefully what you put in your shopping cart. 
Do you want a logo on both sides of your saddle pad? No problem, just put it in your shopping cart. Do you want it on 3 saddle pads? Then put it 3 times in your shopping cart.
If you're ordering an embroidery of a logo for the first time, you're supposed to also order the creation logo. Don't worry, you only have to order it once. 
Because normal is boring, we can also do your embroidery in metallic colors. Metallic what? Gold, Silver, bronze or rose gold. For this we charge an additional cost. So throw that in your shopping cart. Watch out! This is per place. So when ordering 3 saddle pads for example with an embroidery of both sides, you have to put it 6 times in your cart if you want both sides to shine.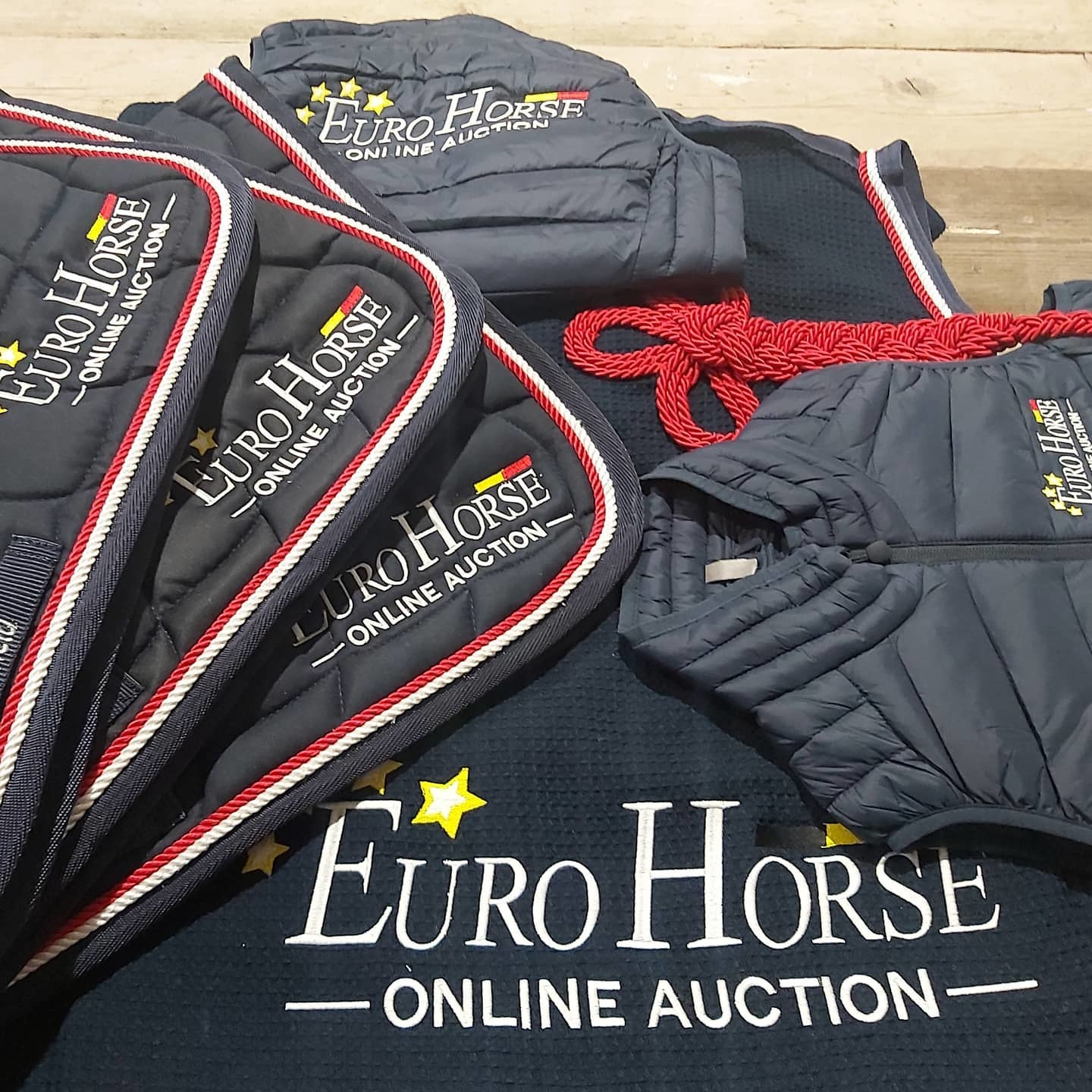 Step 3: Fill in the embroidery form 
Step 3 is one of the most important step as you specify how you want your embroidery. You can choose the color, fond, place, direction, etc. 
You can find the embroidery form under the tab: 'Embroidery form'. 
Finished those steps? Then your work is done. Now we'll take it over. Our team will take care of everything so you'll get your desired items.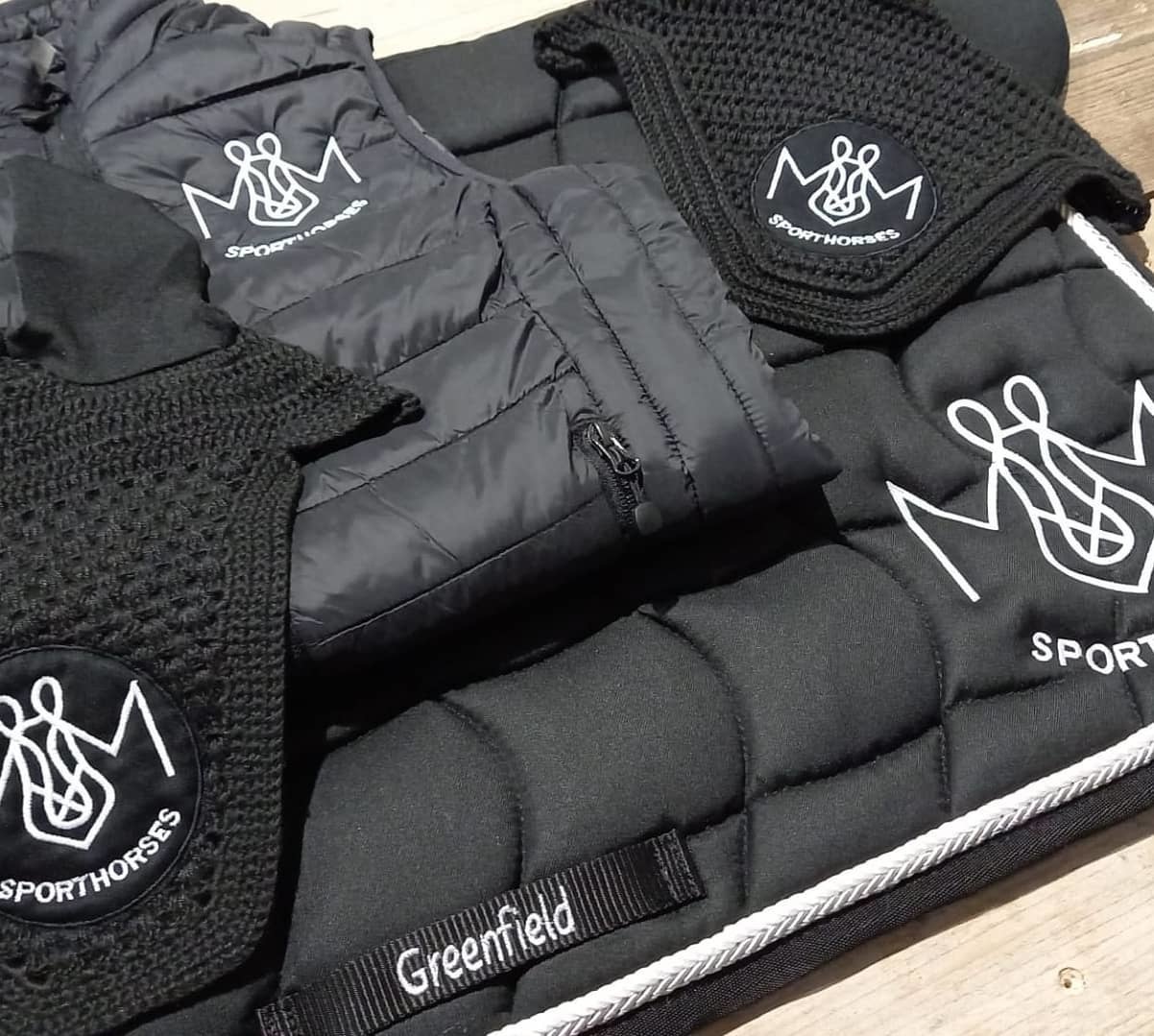 Still confused of how to order? Don't worry, it happens to the best of us. Just call, email, message, DM or stop by in Duffel and we will help you. 
So now all you have to do is follow those 3 steps or drop by in Duffel and we'll make it happen. 
Don't forget to share your embroideries.
We ❤ to see your pictures.