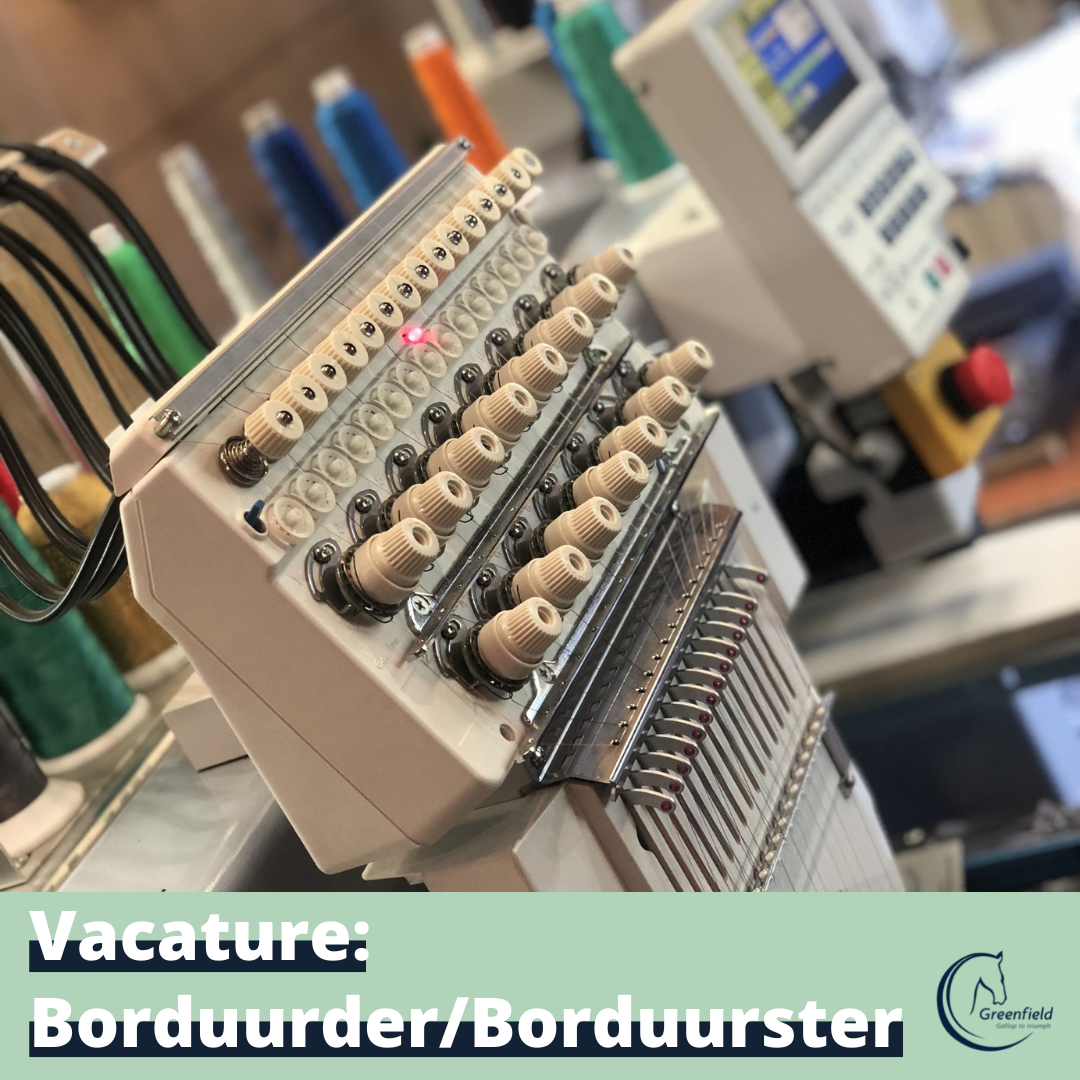 We are looking for a new colleague
Greenfield Selection, in Ruiselede, is a growing equestrian company looking for a colleague who will be responsible for personalising the end products by means of embroidery.

As a creator, you are responsible for embroidering and finishing the product that the rider, owner, stable manager, ... ordered.

You will join a warm family business with a motivated and dynamic young team in which everyone works together with unlimited passion.

We offer full-time employment with a fun workplace and competitive compensation. If you have no experience with creative personalisation of products, don't worry! We will gladly train you internally. No qualifications or prior knowledge required. As long as your work drive, eagerness to learn and accuracy are on point. 
Email us your CV and motivation letter at [email protected], before 1/11/2022.